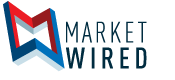 C&W Announces Partial Restoration of Mobile Network in Dominica:
Dominicans at home and abroad re-connect for the first time since the passage of Hurricane Maria
/EINPresswire.com/ -- MIAMI, FL--(Marketwired - Sep 21, 2017) - Caribbean telecoms leader Cable & Wireless Communications (C&W) today announced that it has begun the successful restoration of mobile services to Dominica. The island's infrastructure, including its communications networks, suffered significant impact from Category 5 Hurricane Maria, which made landfall in Dominica on Wednesday night. The Company also announced the extension of free credit to help mobile customers communicate with family and friends. 
As the devastating winds of Hurricane Maria died down, there was little or no news coming from the island of Dominica to allay the fears of families and friends overseas. Today's announcement by C&W on the partial restoration of its mobile network means for the first time many concerned families and friends will be able to check on their loved ones in Dominica. 
John Reid, C&W's CEO, said, "I'm hugely proud of our employees who have worked night and day to begin to bring our mobile network back online. While the situation on the ground in Dominica is grave, the passion of our employees to restore our mobile services enabling critical communications, as well as helping the broader relief efforts, has been truly inspiring." 
Customers with access to internet are asked to monitor social media and to listen to local radio stations that are currently on air for important updates on the progress of restoration efforts in the various communities and additional services that Flow will be able to provide once its store re-opens.
The Company's restoration efforts follow on the heels of its establishment of an engineering hub in Antigua designed to accelerate the restoration of impacted networks from this year's highly active hurricane season. 
The company has also launched its C&W Charitable Foundation with an initial donation of US$500K to help with the Hurricane relief efforts across the region and a Regional Text-to-Donate Campaign to raise additional funds.
About C&W Communications
C&W is a full-service communications and entertainment provider and delivers market-leading video, broadband, telephony and mobile services to consumers in 18 countries. Through its business division, C&W provides data center hosting, domestic and international managed network services, and customized IT service solutions, utilizing cloud technology to serve business and government customers.
C&W also operates a state-of-the-art submarine fiber network -- the most extensive in the region.
Learn more at www.cwc.com, or follow C&W on LinkedIn, Facebook or Twitter.
About Liberty Global
Liberty Global is the world's largest international TV and broadband company, with operations in more than 30 countries across Europe, Latin America and the Caribbean. Liberty Global invests in the infrastructure that empowers its customers to make the most of the digital revolution. Liberty Global's scale and commitment to innovation enables it to develop market-leading products delivered through next-generation networks that connect its 25 million customers who subscribe to 51 million television, broadband internet and telephony services. Liberty Global also serves over 10 million mobile subscribers and offers Wi-Fi service across 10 million access points.
Liberty Global's businesses are comprised of two stocks: the Liberty Global Group (NASDAQ: LBTYA) (NASDAQ: LBTYB) (NASDAQ: LBTYK) for its European operations, and the LiLAC Group (NASDAQ: LILA) and (NASDAQ: LILAK) (OTC PINK: LILAB), which consists of its operations in Latin America and the Caribbean.
The Liberty Global Group operates in 12 European countries under the consumer brands Virgin Media, Ziggo, Unitymedia, Telenet and UPC. The Liberty Global Group also owns 50% of VodafoneZiggo, a Dutch joint venture, which has 4 million customers, 10 million fixed-line subscribers and 5 million mobile subscribers. The LiLAC Group operates in over 20 countries in Latin America and the Caribbean under the consumer brands VTR, Flow, Liberty, Mas Movil and BTC. In addition, the LiLAC Group operates a subsea fiber network throughout the region in over 40 markets.
For more information, please visit www.libertyglobal.com.
Powered by