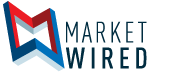 Superior Communications Enters Partnership with NCREDIBLE, Nick Cannon Audio Line
Superior's portfolio set for growth with addition of NCREDIBLE brand
/EINPresswire.com/ -- IRWINDALE, CA--(Marketwired - August 10, 2017) - Superior Communications, the nation's leading service provider in wireless product distribution and supply chain services, today announced its partnership with entrepreneur, actor, filmmaker philanthropist and entertainer Nick Cannon's consumer electronics brand, NCREDIBLE, to exclusively develop and distribute the NCREDIBLE line of signature audio products. Presently offering two Bluetooth headphone solutions, this partnership with Superior will expand NCREDIBLE'S reach into such solutions as enhanced earbuds and Bluetooth speakers. Superior will resume distribution of the currently available NCREDIBLE brand headphones beginning Fall 2017.
The NCREDIBLE and Superior Communications collaboration offers natural benefits for both organizations. Superior will provide full support to grow the NCREDIBLE portfolio through product development, sales, marketing and distribution. Likewise, with NCREDIBLE as part of the growing Superior portfolio, Superior can now deliver more consumer electronic solutions to its large customer base.
Along with heavy involvement in product design and development, Nick Cannon will also be fully engaged in brand and marketing efforts, making in-store and conference appearances and supporting Superior experiential activations.
"I'm excited to partner with Superior, and I look forward to working together to take NCREDIBLE's portfolio to the next level," stated Cannon.
"Superior is thrilled to partner with Nick and his team," said Jeff Banks, CEO and president of Superior Communications. "We plan to leverage our channel diversity, manufacturing capabilities and supplier relationships to promote the NCREDIBLE brand. With Nick's support and enthusiasm in promoting through effective marketing programs and product development opportunities, I see great synergies in further elevating the NCREDIBLE brand."
About Nick Cannon
For over 20 years, the multi-faceted Nick Cannon has entertained audiences on stage, television and film. As an actor, TV executive producer and host, comedian, writer, director, DJ, entrepreneur, philanthropist and children's book author, Cannon continues to take the industry by storm. Through his highly successful multi-media company NCredible Entertainment, Cannon produces TV and film projects (the upcoming Oxygen show Like a Boss), and a line of consumer products. He was seen in Spike Lee's theater production of Chi-Raq in 2016. Additional credits include, Brooklyn 99, Wild N 'Out, America's Got Talent, Bobby, Drumline. Cannon serves as Chairman of TeenNick, CEO of teen magazine Celebrity High, and on the Board of Directors of New York's St. Mary's Children's Hospital, and runs his own charity, Nicholas Scott Cannon Foundation.
About Superior Communications
Superior provides a complete line of wireless products and services to major carriers, OEMs and retailers across North America. Established in 1991 as the sales and logistics arm of an Asian-based manufacturing partner, Superior Communications has continued to grow its lines of accessories and service offerings. Superior has become a recognized leading provider of both OEM/Brand and ODM accessories in the Americas as well as offering a full line of value added services to support its expanding client and supplier base. Our emergence as a leader in this industry can be attributed to our unwavering commitment to quality, our readiness to adapt to client needs, and our ongoing policy of continuous improvement. For more information, visit www.superiorcommunications.com.
Powered by